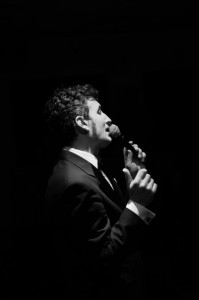 With Autumn leaves going by our window, we find here at GLM towers that we can no longer delay the inevitable march towards the festive season! The Foxes Christmas show is now in its 7th year and we are putting together a new show which we hope will continue to be a yearly highlight for our fans. It may seem a little way away but SAVE THE DATE its Friday 16 December @ The Chapel Arts with a full line up to be announced soon.
Look out for Gavin's regular dates at the Green Park Brasserie, The Three Daggers in Edington, The Bear In Devizes, The Brewhouse, Bath.
Contact Gavin on: bookings@gavinlazarusmusic.com gavinlazarus55@gmail.com or 07715 052 666 to make a booking or with any other enquiry.
October 2016
Sat 1: 20th Century Foxes @  Private Function
Thu 6: Gavin Lazarus Trio @ Green Park Brasserie, Bath
Sat 8: Superfly @ Timsbury British Legion, Timsbury
Fri 14: Superfly @ The Ring O' Bells, Widcombe, Bath
Sat 15: Superfly @ Cons Club, Weston Super Mare
Sun 16: Superfly @ WM Club, Weston Super Mare
Thu 20: Gavin Lazarus Trio @ Green Park Brasserie, Bath
Fri 21: The Name Is Band @ Private Function
Sat 22: Superfly @ Oldland Common
Thu 27: Gavin Lazarus Trio @ Green Park Brasserie, Bath
Sun 30: Gavin Lazarus @ The Brewhouse, Bath
November 2016
Thu 3: Gavin Lazarus Trio @ Green Park Brasserie, Bath
Sat 5: Superfly @ The Bathford Village Club, Bathford
Sat 12: Superfly @ The Rose Inn, Stroud
Sun 13: Foxes @ The Greenhouse, Wadswick
Thu 17: Gavin Lazarus Trio @ Green Park Brasserie, Bath
Sat 19: Superfly @ The Burlington Inn, Burlington
Sat 26: Superfly @ The RAFA Club, Bristol
Sun 27: Gavin Lazarus @ The Brewhouse, Bath
December 2016
Saturday: Superfly @ Wesley Road, Trowbridge
Sunday 4: Gavin Lazarus @ Bear Hotel, Devizes
Fri 16: HO HO HO, IT'S THE CHRISTMAS SHOW! 20th CENTURY FOXES @ THE CHAPEL ARTS, BATH
Sat 24: Gavin Lazarus @ Guyers House, Corsham
Sat 31: Gavin Lazarus @ Private Function, Blenhiem