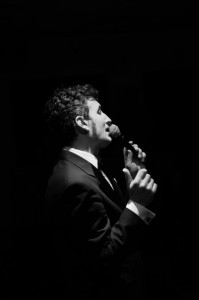 You wouldn't know it to look at the weather but summer is on it's way and with it comes party season! The 20th Century Foxes are booking up fast with their unique brand of jazz, swing, Latin, R&B, rock n' roll and theatre. we have a number of  bespoke events coming up this year working closely with hosts of weddings, parties and dances to create unique unforgettable events.
The Foxes also now boast a vocal trio spin-off available for booking featuring Gavin Lazarus, Natalie Brice and Tristan Darby in a paired down setting ideal for small venues and acoustic set-ups as well as wedding ceremonies, receptions, singing waiters and much more.
Music Mondays at Giraffe, feature a host of artists till the end of the year with favourites returning and new acts appearing for the first time. There will be some special events over the festive season there too so look out for them.
The Trophy Foundlings are also out this summer at various venues with their sunshine brand of vocal and guitar classics, from 50s rockabilly to 70s rock via a large dose of interesting 60s lesser heard classics.
Contact Gavin on: bookings@gavinlazarusmusic.com gavinlazarus55@gmail.com or 07715 052 666 to make a booking or with any other enquiry.
June 2015
Mon 1: Gavin Lazarus Trio @ Giraffe, Bath (6.30pm)
Thu 4: Gavin LazarusTrio @ Green Park Brasserie, Bath
Fri 5: Gavin Lazarus Trio @ The Three Daggers. Edington
Sat 6: Superfly @ Saltford British Legion
Thu 11: Gavin LazarusTrio @ Green Park Brasserie, Bath
Sat 13: Superfly @ Evens Club, Swindon
Thu 18: 20th Century Foxes @ Private Function, Devizes
Fri 19 : Superfly @ Waggon & Horses, Peasedown St John
Sat 20: Superfly @ Wooten Basset Cons Club
Sun 21: Trophy Foundlings @ The Three Horseshoes, Bradford On Avon
July 2015
Sat 4: 20th Century Foxes @ Private function, Tetbury
Sun 5: Gavin Lazarus @ The Bear Hotel, Devizes
Sat 11: 20th Century Foxes @ The 3 daggers, Edington
Thu 16: Gavin Lazarus @ Ravenscroft, Trowbridge
Sat 18: Superfly @ Melksham Liberal Club
Sat 25: Superfly @ Wesly Road Club, Trowbridge
Fri 31: Superfly @ The Royal Oak, Hucclecote