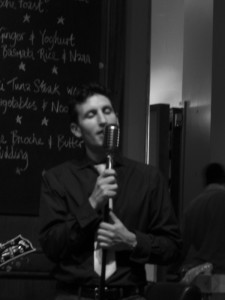 Happy new year! After a busy and diverse 2013 we look forward to another great year here at Gavin Lazarus music. The Foxes will be back at the Weston, Bath on Valentines evening and are honing their lounge set for a busy year, refining it to  provide not just great theatre shows but brilliant party sets for weddings and corporate events. Get in touch to book a great party band.
Following a lovely party at the wonderful Methuen Arms in Corsham the Gavin Lazarus Trio will be back at The Green Park Brasserie on 16 Jan and returns to Gascoynes Place on 19 Jan. A series of gigs begins on 20 Jan at Giraffe, Bath with Dan Reid guesting.
After the great success of the Anthony Newley tribute show NEWLEY DISCOVERED on 14 September. plans are now underway for a UK tour of the show, so watch this space.
Contact Gavin on gavinlazarus55@gmail.com or 07715 052 666 to make a booking or with any other enquiry.


January 2013
Sat 4: Gavin Lazarus Quartet @ The Methuen Arms, Corsham
Sat 11: Superfly @ Paulton Rovers, Paulton
Sun 12: Superfly @ The Grapes, Melksham
Thu 16: Gavin Lazarus Trio @ Green Park Brasserie, Bath
Sat 18: Superfly: Swindon Club, Swindon
Sun 19: Gavin Lazarus Trio @ Gascoynes Place, Bath
Mon 20: Gavin Lazarus Trio @ Giraffe, Bath
Wed 22: Gavin Lazarus Trio @ Green Park Brasserie, Bath
Sat 25: Superfly @ The Redpost Inn,
Thu 30: Gavin Lazarus Trio @ Green Park Brasserie, Bath
February 2014
Sat 1: Superfly @ The Great Western, Corsham
Sat 8: Superfly @ Shirehampton Club
Fri 14: 20th Century Foxes @ The Weston, Bath
Sat 15: Superfly @ The North Star, Calne
Mon 17: Gavin Lazarus Trio. Giraffe, Bath