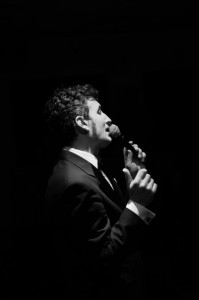 As we head into spring there are masny great shows to look forward to.
The 20th Century Foxes are continuing to develope their unique brand of swing, Latin, R&B, rock n' roll and theatre tailoring sets successfully for a variety of different applications from Weddings and dances to specific themed events such as out Bond to Barbarella 21st birthday party.
Look out for the Top Hat & Tails show on May 22 at The Chapel Arts, an evening of the best tunes from stage and screen and the best possible excuse to get on your best vintage gear and come out dancing!
The Foxes also now boast a vocal trio spin-off available for booking featuring Gavin Lazarus, Natalie Brice and Tristan Darby in a paired down setting ideal for small venues and acoustic set-ups as well as wedding ceremonies, receptions, singing waiters and much more.
Bookings for the 20th Century Foxes are flowing in fast but do get in touch if you would like something truly unique and special for your event.
Music Mondays at Giraffe, feature a host of artists till the end of the year with favourites returning and new acts appearing for the first time. There will be some special events over the festive season there too so look out for them.
Contact Gavin on: bookings@gavinlazarusmusic.com gavinlazarus55@gmail.com or 07715 052 666 to make a booking or with any other enquiry.
March 2015
Thu 5: Dan Reid Trio with Gavin Lazarus @ Green Park Brasserie, Bath
Sat 7: Superfly @ Paulton Social Club
Mon 9: Trophy Foundlings @ Giraffe, Bath
Thu 12: Gavin Lazarus Trio @ Green Park Brasserie, Bath
Sat 14: Superfly @ Melksham Liberal Club, Melksham
Thu 19: Gavin Lazarus Trio @ Green Park Brasserie, Bath
Fri 20 : The Name Is Band @ Private function, Gloucestershire
Fri 27: Gavin Lazarus @ Ravenscroft Care Home, Trowbridge
Sat 28: Superfly @ The Bourton Club
April 2015
Thu 2: Gavin Lazarus Trio @ Green Park Brasserie, Bath
Sat 4: Supefly @ The Rose Inn, Stroud
Sun 5: Superfly @ Dunkirk Social Club, Amesbury 2.30-5.30
Sun 5: Superfly @ Crown, Luggershall, 9pm
Mon 6: 20th Century Foxes @ Private Function, Orchardleigh
Mon 13: Gavin Lazarus Trio @ Giraffe, Bath
Fri 17: Superfly @ Royal Oak, Wooten Under edge
Thu 23: Gavin Lazarus Trio @ Green Park Brasserie, Bath
Fri 24: Gavin Lazarus @ Wingfield Care Home
Sat 25: Superfly @ High Street Club, Swindon
Mon 27: Gavin Lazarus @ Cedar Care Home, bath
Thu 30: Gavin Lazarus Trio @ Green Park Brasserie, Bath