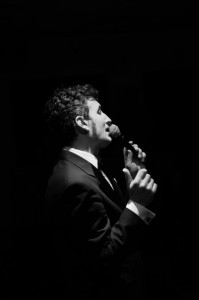 Well, the barnyard is definitely busy here at GLM towers but we are not in a regular tizzy. Spring, Spring, Spring is very welcome, especially as it comes with some of the most enjoyed gigs of the year.
The Highlight of the month comes on the 30th April when Gavin performs at The St James Theatre, London as part of the annual celebration of the life and work of the great Anthony Newley. Gavin is proud to be part of this all-star show for a third consecutive year.
The Foxes are performing a special cabaret 'Dine & Dance' at The Bear Hotel, Devizes on the 9th April while The Gavin Lazarus trio return for the first gig of the year at The marvellous 3 Daggers in Edington on the 1st April.
There are 3 Green Park Brasserie dates to look out for as well as an appearance by Gavin at the Bath comedy festival as part of the Unrelated family. Gavin will perform comic music at Moles, Bath on the 2nd April.
Contact Gavin on: bookings@gavinlazarusmusic.com gavinlazarus55@gmail.com or 07715 052 666 to make a booking or with any other enquiry.
April 2016
Fri 1: Gavin LazarusTrio @  3 Daggers, Edington
Sat 2: Unrelated Family @ Moles, Bath
Sunday 3: Gavin Lazarus @ Bear Hotel, Devizes
Sat 9: 20th Century Foxes @ Bear Hotel, Devizes
Thu 14: Gavin LazarusTrio @ Green Park Brasserie, Bath
Sat 16: Superfly @ Timsbury British Legion, Timsbury
Thu 21: Dan Reid Trio (With gavin Lazarus) @ Green Park Brasserie, Bath
Sat 23: Superfly @ Rafa Club, Bristol
Sat 30: Newley Night (featuring Gavin Lazarus) @ St James Theatre, London
May 2016
Sat 7: Superfly @ Bathford Club, Bathford
Sat 14: Superfly @ High Street Club, Swindon
Fri 11: PARTY IN THE CITY : Gavin Lazarus Quartet @ Green Park Brasserie, Bath
Sat 12: Superfly @ Cleford British Legion