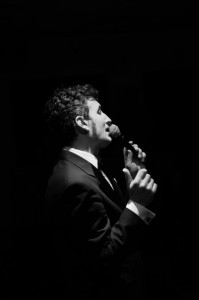 Autumn is here inevitably thoughts at Foxes central turn to the pinnacle show of the year, the Christmas Show on December 18! This year will be a mix of all the favourites together with some new slots in the much loved format and features four of our favourite singers. Tickets are going fast, so go to www.chapelarts.org now to pick up yours and kick of the festive season in style!
Music Mondays at Giraffe, feature a host of artists till the end of the year with favourites returning and new acts appearing for the first time. There will be some special events over the festive season there too so look out for them.
The Trophy Foundlings are also out this year at various venues with their sunshine brand of vocal and guitar classics, from 50s rockabilly to 70s rock via a large dose of interesting 60s lesser heard classics.
Contact Gavin on: bookings@gavinlazarusmusic.com gavinlazarus55@gmail.com or 07715 052 666 to make a booking or with any other enquiry.
Oct 2015
Fri 23: Superfly @ Royal Oak, Wooten Under Edge
Sun 24: Superfly@ Yeovil Ex Servicemens, Yeovil
Thu 29: Gavin LazarusTrio @ Green Park Brasserie, Bath
Fri 30: Gavin Lazarus @ Yeovil Court Hotel, Yeovil
Sat 31: Gavin Lazarus @ Bathford Village Club, Bathford
Nov 2015
Sat 7: Superfly @ Tetbury Social, Tetbury
Sun 8: Superfly@ Grapes, Melksham
Wed 11: Gavin Lazarus Trio @ The Ambrose Centre, Gloucester
Thu 12: Gavin LazarusTrio @ Green Park Brasserie, Bath
Sat 14: Superfly @ Triwbridge Trades & Labour, Trowbridge
Sat 21: 20th Century Foxes @ Private Function, Pump Rooms, Bath
Thu 26: Gavin LazarusTrio @ Green Park Brasserie, Bath
Dec 2015
Fri 4: Superfly @ Yeovil Court Hotel, Yeovil
Sat 5: Superfly @ Yeovil Court Hotel, Yeovil
Sun 6: Gavin Lazarus @ The Bear Hotel, Devizes
Sun 6: Superfly @ Weston Working Mens
Fri 11: 20th Century Foxes @ Private Function
Sat 12: 20th Century Foxes @ Private Function
Wed 16: Gavin Lazarus Trio @ The Three Daggers, Edington
Fri 18: 20th Century Foxes @ The Chapel Arts, Bath
Sat 19: 20th Century Foxes @ Private Function
Mon 21: 20th Century Foxes @ Giraffe, Bath
Thu 24: Gavin Lazarus @ Guyers House, Corsham