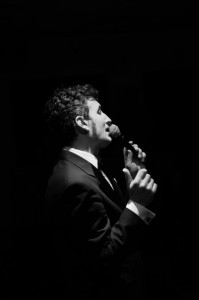 The lusty month of May is upon us and with it begins an exciting new programme of spring and summer events. Party In The City is Bath's biggest annual music jamboree with all manner of music represented right across town in venues large and small. Guess what folks, it's all FREE! The Gavin Lazarus Quartet will be at The Green Park Brasserie  with a beautiful quartet which also features guest star Tristan Darby amongst others.  It will be rammed to the rafters and followed as ever by the wonderful Guy Harrup band so don't miss this marvellous institution.
The Foxes will be back at the Bath Function Rooms, (above the Brazz) on 13 June with a brilliant new show in which our regular songstress Natalie makes her first Foxes outing since here recent wedding. This is Bath's newest smart venue and with the Foxes in session you will feel like you've walked into the set of High Society! Get your best threads on and get yerself down there!
Keep an eye out for the new schedule of Monday night gigs at Giraffe, Bath which begin in June.
After the great success of the Anthony Newley tribute show NEWLEY DISCOVERED and a fabulous performance at The Phoenix club in Soho as part of The Newley societies yearly celebration  plans are now underway for a UK tour of the show, so watch this space.
Contact Gavin on gavinlazarus55@gmail.com or 07715 052 666 to make a booking or with any other enquiry.


May 2014
Sat 3: Superfly @ The Berkley Arms, Tewkesbury
Sun 4: Gavin Lazarus @ The Bear, Devizes
Thu 8: Gavin Lazarus Trio @ Green Park Brasserie, Bath
Sat 10: Gavin Lazarus Trio @ The Arc Theatre, Trowbridge
Sat 10: Superfly @ The Wooten Bassett Cons Club
Fri 16: PARTY IN THE CITY! Gavin Lazarus Quartet with Guests @ The Green Park Brasserie, Bath
Sat 17: Superfly: High Street Club, Swindon
Fri 23: Superfly @ The Langley Arms, Emersons Green
Fri 30: Superfly @ The Royal Oak, Wooten Under Edge
Sat 31: Superfly @ Trades and Labour, Trowbridge
June 2014
Sat 7: Superfly @ The Great Western, Corsham
Sat 8: Superfly @ Shirehampton Club
Fri 13: 20th Century Foxes @ The Bath Function Rooms, Bath
Sat 14: 20th Century Foxes @ Private Function, Poole
Sun 15: Superfly @ The Grapes, Melksham
Sat 21: Gavin Lazarus @ Private Party, Royal Crescent, Bath
Mon 23: Gavin Lazarus Trio @ Giraffe, Bath 6.30pm
Thu 26: Gavin Lazarus Trio @ Green Park Brasserie, Bath
Sat 28: Superfly @ Wesley Road, Trowbridge
Sun 29: Superfly @ Weston Super Mere Working Men's Club