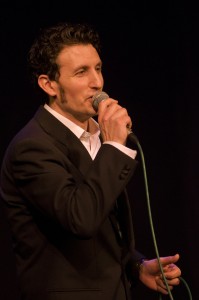 Gavin Lazarus works with some of the finest professional musicians in the South West. We provide tailor-made jazz and swing bands for dining, dancing, corporate events, weddings and parties.
From solo to big band, Gavin Lazarus can provide jazz, swing, Latin and Rat Pack style live music to create whatever mood you're looking for.
Our musicians have played with artists such as Jamie Cullum, Claire Teal and many other jazz greats. We can mix and match a lineup to suit you, and work with other vocalists as well – for example if you want to include a female singer.
Jazz favourites the Gavin Lazarus Trio / Gavin Lazarus Quartet perform several nights a week around Bath and South-West England, and as far as London, Birmingham and Liverpool. Whatever the location, large or small, this professional jazz outfit turns every gig into a memorable event, with plenty of warm, upbeat banter and fun.
LIVE JAZZ, SWING… AND MUCH MORE
We're more than happy to veer into vintage R&B, Latin, jive, blues and original songs, but will perform to your brief.
Please look at our sample set lists, which represent just a tiny sample of Gavin's extensive repertoire. We are also totally open to requests, which can include more contemporary artists.
Want a sneak preview? Listen here.
CLIENT REVIEWS:
"Having heard Gavin on multiple occasions in different venues, with different lineups and on all kinds of occasions – notably at his 20th Century Foxes and at the Green Park Brasserie – I am wowed not just by his great voice but also by his absolutely professional stage presence and his ability to turn any gig into a memorable night out." – Ruth Herrlinger via This Is Bath
"Brilliant music last night! A huge thanks to you and the band….very tight, very jazzy and very swing!" – Claire Miller