Upcoming Gigs
Recordings!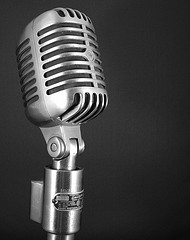 Plans are underway to record in the next few weeks and months. I am hoping to get together with some of my fellow musicians to make two new albums.
The first recording will be a live jazz session where I am hoping to get together a fine band with excellent guests to record new songs together withsome of my favourites from my current swing repertoire.
The second will focus on a backlog of original material, some old some new and put it together into a cohesive whole. Tracks will include Wicked Woman, Something I Can Do, Love Ain't Sweeping The Country and Blunder along with a reworked Honey Child. There will be some new songs on there too!
More news and samples will of course appear on this site.