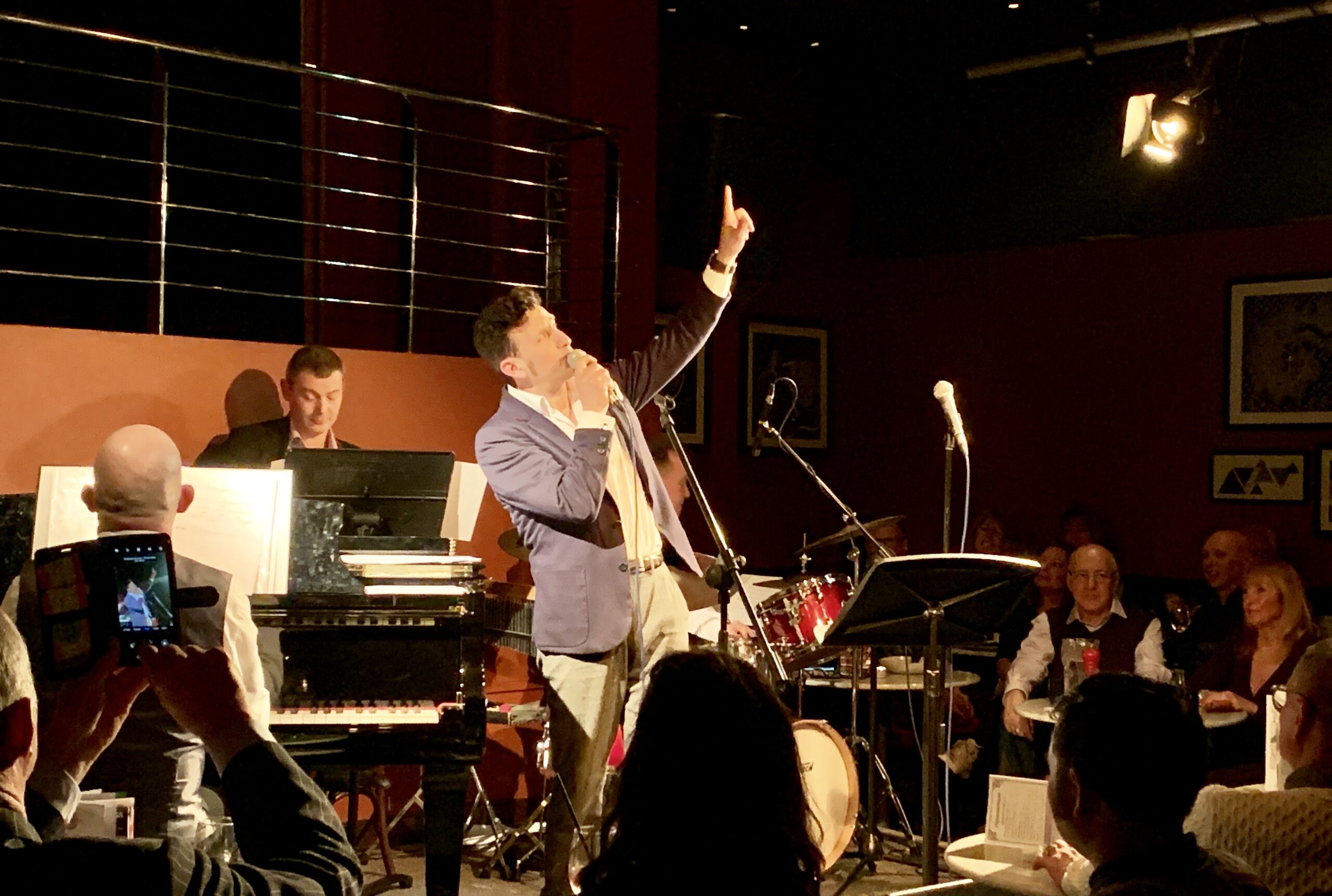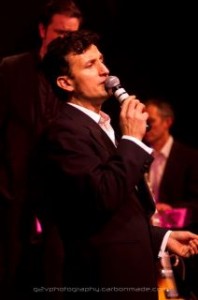 My passion for swing music probably stems from exposure via my father to the likes of Frank Sinatra and Peggy Lee, when I was nowt but a wee nipper.
Although I am often immersed in other musical styles, my love for swing and jazz has always remained and developed.
I first sang professionally with a big band when I was 17, and over the years I schooled myself in the music of some the great jazz and swing musicians from the 1920s to the present day.
Every week I play with some of the best players, both young and old in the South West. Hearing them play and picking up tips is all part of the learning curve.
Ethos and heroes
Like many jazz singers I view the voice as another instrument, and have been influenced by many fantastic trumpeters, saxophonists etc, as well as vocalists from the early days of King Oliver, Louis Armstrong, Fats Waller, through the big-band era of Duke Ellington, Count Basie, to small-band swing-jive of Louis Jordan and Louis Prima, and into be-bop and the great Blue Note and Verve artists of the '50s and '60s, such as Miles Davis, John Coltrane, Lee Morgan, and Oscar Peterson.
I have loved and learned from singers too, from early crooners like Al Bowlly and Bing Crosby through Nat King Cole, Tony Bennett, Ella Fitzgerald, Peggy Lee, Mel Torme, Joe Williams, Sarah Vaughan, Chet Baker and of course Ol' Blue Eyes himself.
Style
Over the years I have developed my own style and certainly do not aim to copy any of the above. Jazz is a constant voyage of discovery with improvisation at its heart, and as I work with different musicians, so different song interpretations come to light.
Material
I choose only material that I can interpret in a fresh way, and I treat the great composers with due respect. I take the view that a great tune should be heard as intended at least once over in a rendition – but that's not to say that I don't expand and manipulate words and music.
Timing is crucial and I like to work with subtle shifts in meter and phrasing to deliver both the meaning of the lyric and the beauty of the melody as I see it.