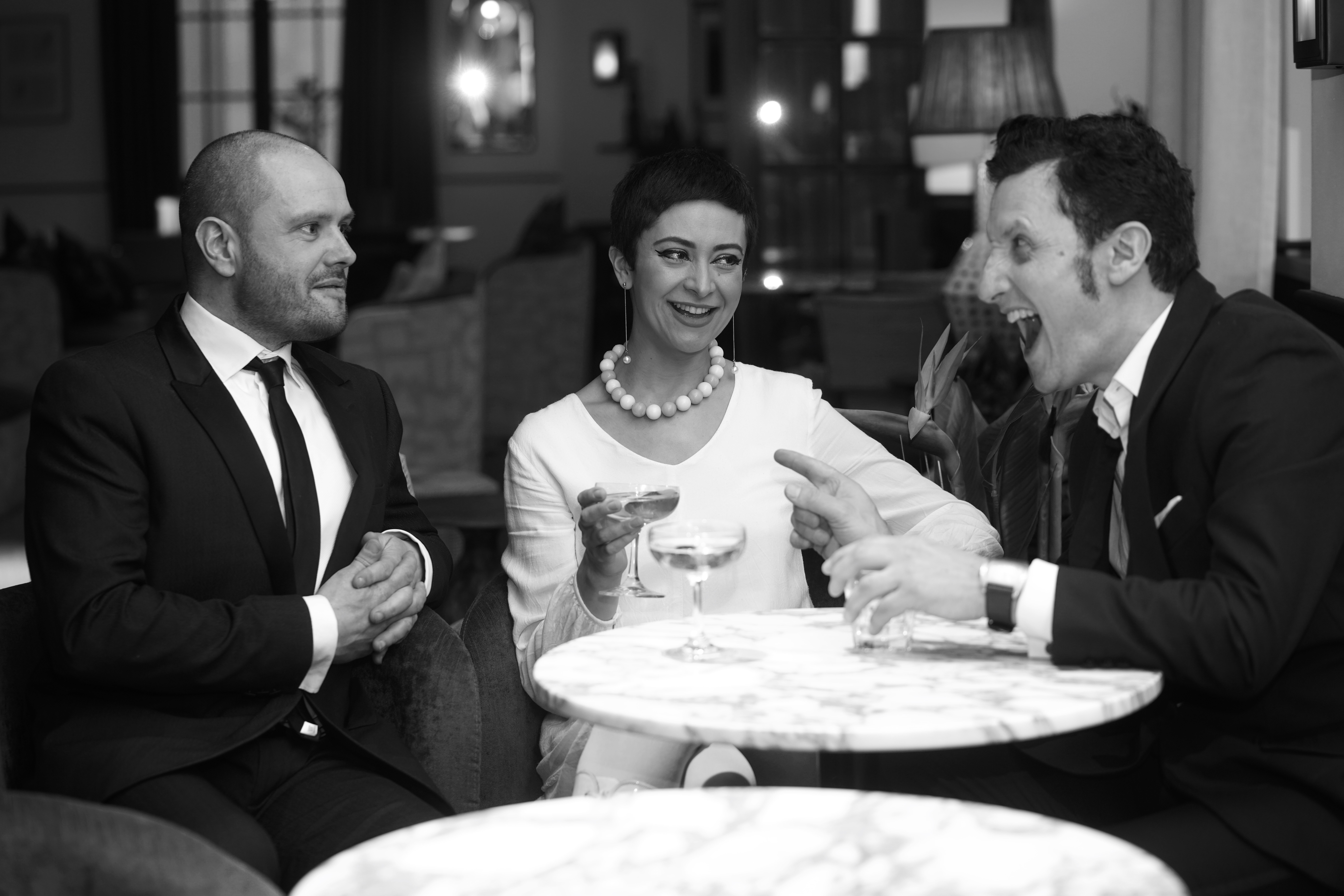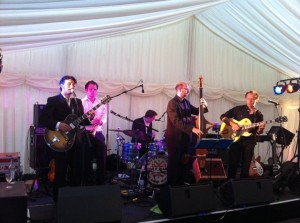 We provide top-class, live music for weddings. We take care of your entire soundtrack from start to finish, removing all your stress.
Together we can ensure a truly unique musical experience for your wedding guests on such an important day, when every little detail matters!
Below are some guide menus of the sort of music packages we can offer, with a rough idea of starting prices. Prices will however vary according to the date, time-slot, location and travel distance, number of musicians and various other factors, so do get in touch for a quote.
Solo Package (Evening Only)
Band Package (Evening Only)
Reception and Evening Package
Gavin Lazarus and band (from 3-8 musicians) provide background music for a drinks reception and dining before ramping up the atmosphere for dancing.
Music can range from Classical (in the early set) through 20s/30s to the present day with a focus on classic swing/rat pack, jump, jive can include more contemporary numbers.
Optional iPod/CD 'Disco' played between/after live sets.
Prices from $3500
All Day Package
Solo music (classical or easy listening/jazz) before and after the ceremony.
Trio or Quartet (classical or jazz) to provide classy music for the reception and dining.
Full band (4-8) for a dancing set.
Optional iPod/CD 'Disco' played between/after live sets.
Prices from $4000
Reception and Evening Package
Gavin Lazarus Trio or Quartet to provide classy music for the reception and dining.
Gavin Lazarus to provide solo rock/pop set for dancing
Optional iPod/CD 'Disco' played between/after live sets.
Prices from $2000
Cabaret Package
Five piece band including 2 singers provide music and cabaret entertainment from reception onwards or after meal for dancing
Adds ons can include: extra Musicians/Singers Dancers, Comedians, Magicians, Burlesque, Variety acts.
Optional iPod/CD 'Disco' played between/after live sets.
Prices from $3500
Ultimate All Day + Cabaret Package
Solo Performer to set the scene at the ceremony and provide music afterwards.
Trio or Quartet (classical or jazz) to provide classy music for the reception and dining.
Six piece band plus singers (1-4) provide music and cabaret entertainment a spectacular evenings entertainment.
Adds ons can include: Dancers, Comedians, Magicians, Burlesque, Variety acts.
Optional iPod/CD 'Disco' played between/after live sets.
Optional early 'kids set' featuring great dance-a-long Disney classics and the like. This can also provide a good 'creche' period!
Optional late night Rock/Pop set.
Prices from $7500