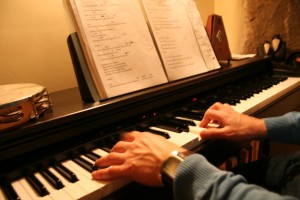 I have been writing songs successfully for many years across a wide range of styles. If you want help understanding musical forms, or unlocking your creativity I can help you expand the tools at your disposal.
There are no hard and fast rules with great songwriting, the limits are only those which you impose upon yourself.
I can get the best out of your musicality and lyric writing ability and ensure you have a body of work that you can be proud of and that is truly an expression of you.