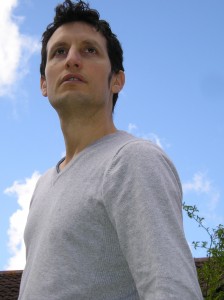 For as long as I can remember I have been immersed in music. Diversity and variety has always governed my musical education, so the music that I perform now is almost as eclectic as my record/CD (well iPod) collection.
Childhood memories
As a child I revelled in the sounds that were introduced to me from classical to jazz via the calypso strains of Harry Belafonte and plenty of pop. Of course there was children's music too. Peter and the Wolf and Sesame Street were popular strains heard and indeed exhausted in my living room!
My love affair with the Beatles began early too. I have very happy memories of travelling in the car listening to the 1962-66 album and singing along with my sister, and during my teenage years the fab four served as a springboard on a voyage of discovery through a tapestry of other great '60s music and back to the music from the '40s and '50s that influenced the great artists of the '60s and '70s.
Teen years and composing roots
Though most of the '80s left me cold, artists like The Jam, Specials, Madness, The Smiths, Housemartins and the Stone Roses stood out and it was during those years that I learnt the guitar, primarily as songwriting aid and a way to accompany my singing.
The first composition I recall was a breezy if lyrically confusing number called 'Shorty Comes To Town' (which I can still be persuaded to reprise), and my first early teenage band, the Touchstones, performed a chaotic mixture of covers and original material in the late '80s, eventually recording a couple of sides.
Bands, bands and bands…
Throughout the '90s I played in various bands. An Anglo/Canadian amalgamation called the Stickmen created a quirky feelgood sound while Saturnalia had a more conventional feel. My sound developed in my last 'London' band which was simply called 'Lazarus' and featured an exciting mix of indie guitar pop fused with funky bass and blazing keyboard work from the excellent Richard Beckett. My songwriting had come a long way from 'Shorty' by now and some examples of my original work are featured on this site.
All That Jazz
Parallel to this work in the 'pop' field I had also been working in the swing and jazz field with a small but perfectly formed trio and as lead vocalist of the Pete Long Big Band.
My love for jazz (both vocal and instrumental) has developed over the years from my early introduction via my parents to a spectrum of artists from Louis Armstrong to Dave Brubeck and of course to the more MOR swing stylings of some of the greatest singers, Sinatra Nat King Cole et al.
Over the years I have immersed myself in the music of too many great jazz singers to mention here, but from the nostalgia of the magnificent Al Bowlly through to the jazz craftings of Chet Baker and Mel Torme via Ella and the blues stylings of Jimmy Rushing and Joe Williams, I have enjoyed an awful lot of great music!
Soul has also played a big part in my musical development, with the likes of Sam Cooke and Marvin Gaye among my favourite singers of all time. I incorporate these artists in my shows today.
And so to the present…
In 2002 I moved to the West Country and I started playing with various local musicians and am proud to work with some of the region's best players, including Adam Biggs, Robert Brian, John Paul Gard, Andrew 'Murph' Murphy, Mark Whitlam, Duncan Kingston, Jonny Bruce, Nick Malcolm, Terry Kelly, Terry Veale, Jon Green, Martin Jenkins, Greg Cordez, Trevor Davies, Rich Laws and many more.
I now play as a solo act as well as with different sized groups up to to larger big bands. I also host my own regular cabaret show.
I continue to write original music, and my latest EP is available from various retailers including iTunes and Amazon
I will be back in the studio later this year to complete the album!
Some of my key musical influences are listed below.
The Beatles, Frank Sinatra, Sam Cooke, Al Bowlly, The Kinks, The Jam and Mr Weller, 3 Louis: Jordan, Armstrong and Prima, Tony Bennett, Desmond Dekker, Peggy Lee, The Smiths, Richard Hawley, Bobby Darin, The Specials, John Barry, Marvin Gaye, Blondie, Elvis Presley, The Thrills, Amy Winehouse, Divine Comedy, Lovin Spoonful, The Who, The Stones, Supergrass, Huey 'Piano' Smith, Carole King, The Mills Brothers, Scott Walker, Lee Morgan, Nat 'King' Cole, Sammy Davis Jr, Dean Martin, Glen Campbell, Billy Fury Flanders and Swann, Burt Bacharach and many more
Some of my favourite bands are local ones and they include The Zen Hussies, Radio Banska   and the absolutely marvellous Duckworths.