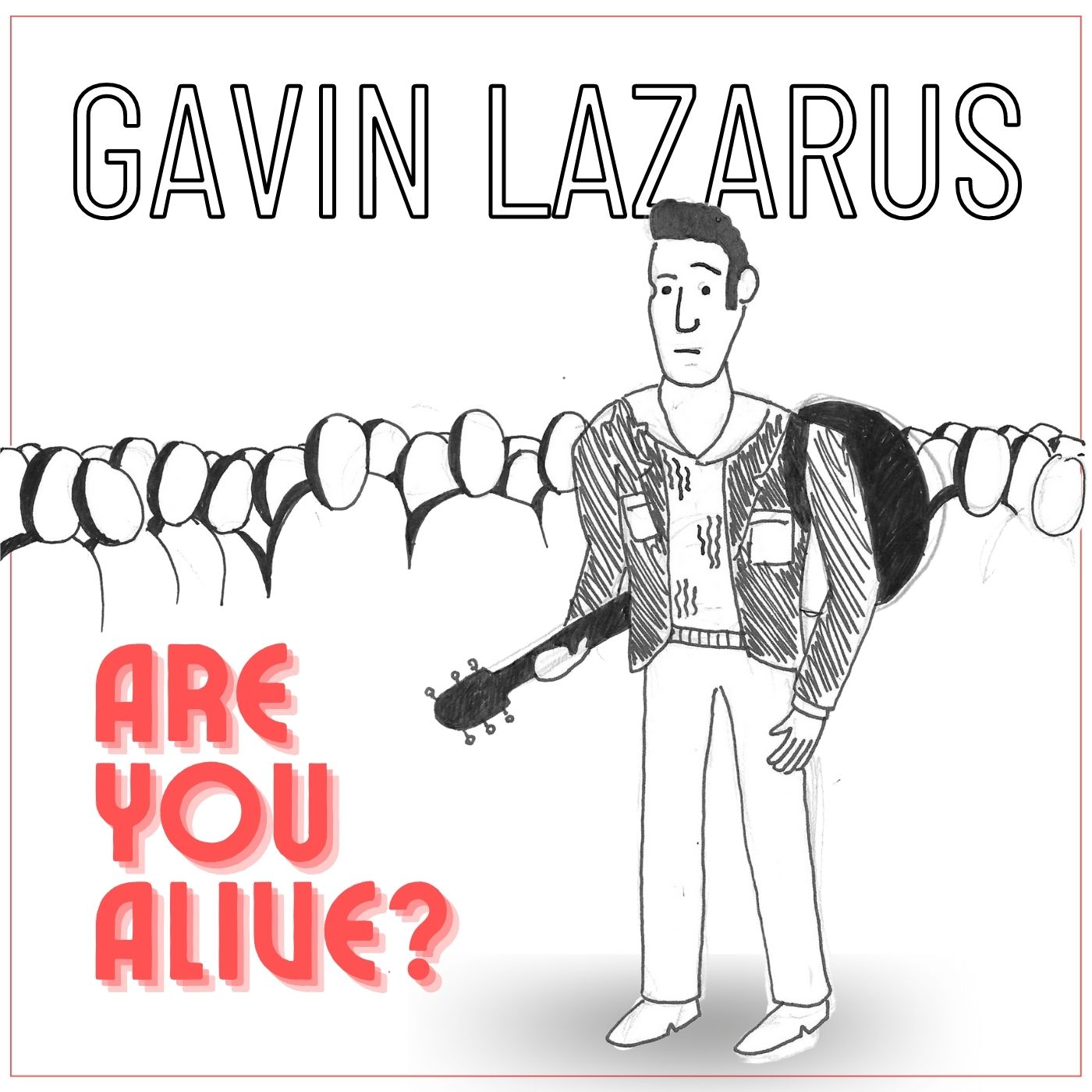 Blog
Are You Alive? – Vibrant new album by Gavin Lazarus
The latest album from music artist Gavin Lazarus is out now.
Transcending genres from graunching rock to swoonsome, cinematic Bond-esque earworms, it picks up from where the 2020 album 'Don't Mind If I Do!' left off, but moves the sonic conversation on a little, into deeper waters.
Gavin has released four singles from the album so far: Bubble Wrap, Waterfall, Are You Alive & Living Is Easy, Life Is Hard.
Gavin Lazarus and his band launched these tunes on festival and gig stages around the UK in 2023. Their high energy and flair always brings people running to the dance floor!
Download the album on Bandcamp and listen on all good streaming services. It's great driving music, perfect for listening on the go – and amazing live!
Reviews for Gavin Lazarus music album
Are You Alive? is already getting rave reviews:
"By the end of the album I was forced to conclude that Gavin has created a genre all of his own; It's got 60s pop, it's got 80s vibes, its got the feel of show tunes by way of everything from Bond to Rocky Horror – and even a touch of the Arctic Monkeys thrown in for good measure! I was most impressed!" 

– Ed Norman, sound engineer
---
"Are You Alive? is full of big, bombastic, earwormy tracks. There's plenty of solid, crowd-pleasing stompers, but others that are complex and unusual. Everyone has their favourite. I was struck by 'Can you see me?' I've never heard anything like it."
– Anna Scrivenger, journalist

---
The album is all new, original, genre-defying material written and performed by Gavin Lazarus.
It launched with Gavin's live band, but the recording was a solo project.
Gavin Lazarus played all the instruments and sung all the vocals, except for Waterfall, when two of his daughters provided backing vocals.
Kesia Lazarus is a recording artist in her own right, releasing a single with her brother Eben in 2020. Check out their dreamy debut track Blue Skies by Eben & Kesia Lazarus.
Sound engineering, music production
Gavin Lazarus also engineered and produced the new album, very much embodying the spirit of an independent artist.
Speaking of art, Gavin's 13-year old son created the distinctive cover design. (He is already a prolific illustrator.)