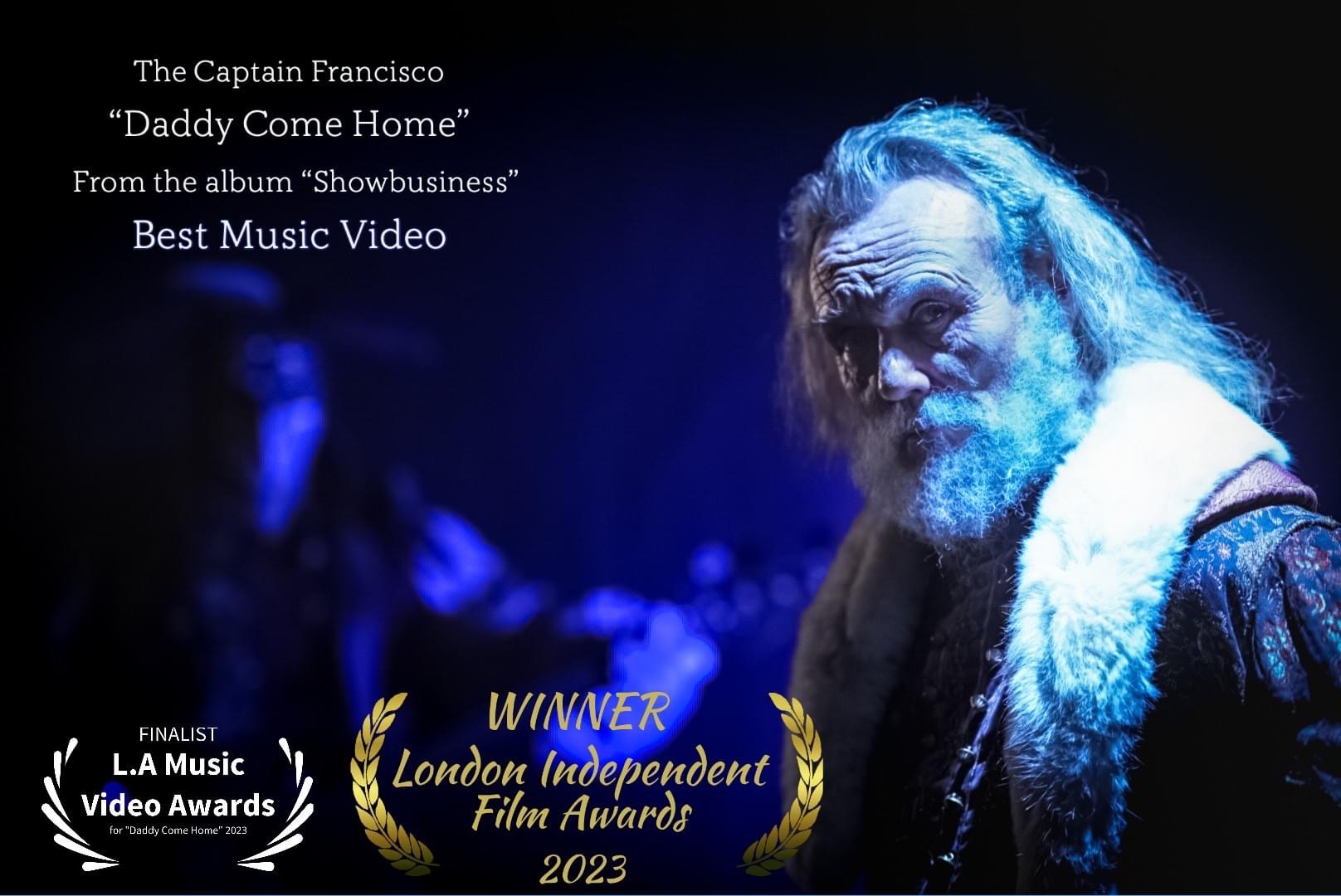 Blog
Daddy Come Home wins LIFA award (feat Gavin Lazarus vocals)
I'm hugely proud to be the vocalist in the team that just won Best Music Video at the London Independent Film Awards 2023.
'Daddy Come Home' is the brainchild of the brilliant Charlie Jones, and the song features on the Showbusiness album from The Captain Francisco.
Being the voice of Anthony Head
This powerful, evocative music video was directed by the fabulous Seb Pecchia. You've probably clocked that it also features the huge screen talent of renowned actor Anthony Head, turning in a dystopic, iconic and totally mesmerising King Lear-ish performance. It's like nothing else I've seen.
And me? Well that's me singing – providing Anthony's voice! It's an unashamedly Elvis influence, but from the darker side of town. I loved bringing out my inner ghetto Presley and recording this vocal with Charlie.
It feels amazing to be an award-winning vocalist with Daddy Come Home, such an original and exciting project, and part of such a talented team.
Special mention should also go to Kate Roberts for wardrobe and makeup. I think it looks amazing.
Over in America, the music video was also a finalist in the LA Music Video Awards.
You can also hear my vocals on Captain Francisco's 'Lonely Girl', a cool track with a totally different vibe to 'Daddy Come Home'. It's also on the Showbusiness album.
It was an amazing process working with Charlie on Daddy Come Home and Lonely Girl. Charlie has created a unique sonic landscape, and his musical imagery is so suited to the visual arts that it's not a surprise that the videos from Showbusiness are all so stunning.
Have a listen and see what you think!