Upcoming Gigs
New E.P. Close To Completion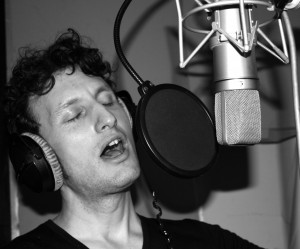 The Gavin Lazarus quartet with guest star Daniel Reid were in the studio in April recording five new sides for their first release. The tracks are being mixed and mastered now and should be ready for public perusal before May is out!
The session was an 'old school' live recording with very little in the way of overdubbing hopefully giving it a 'performance' feel. The songs cross a range from summer blues/swing through straight ahead swing to cool ballad and finally a swampy blues stomper.
All tracks feature the considerable talents of Andrew 'Murph' Murphy http://www.rhythmites.co.uk/ and his superb hot licks on guitar, rock steady groover Duncan Kingston http://www.myspace.com/duncankingston on bass, and percussion maestro Mark Whitlam http://www.myspace.com/markwhitlam on, well… percussion! The beautiful Trumpetry of Daniel Reid is featured on three of the numbers showcasing his exquisite choice melodies and feel.
The session was recorded under the marvellous auspices of Sebastian Pecchia at the Riverside studios in Batheaston http://www.questmusic.co.uk/who's services cannot be recommended highly enough.
The tracks are the first half of an album which is scheduled for release late in 2011 but these first tracks will be available in E.P. (no that's not Elaine Paige…) format and online from digital outlets such as iTunes very soon so please check them out and give us your feedback!