Upcoming Gigs
It's spring, spring, spring!
"Well the barnyard is busy in a regular tizzy, and the obvious reason is because of the season. Ma Nature's lyrical with her yearly miracle – it's spring, spring, spring!"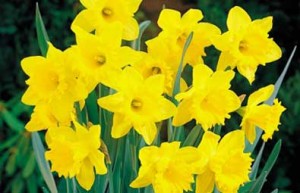 Johnny Mercer quotes aside, it's been a hive of activity Chez Lazarus lately. You may have noticed a few tweaks to this website – we've been hard at work on the site, and have installed a new MP3 player that works on iPads and mobile devices (hurrah!) as well as PCs. And there's more to come: watch this space for a new music blog that we hope will open up a forum for discussion of all things musical.
Gavin has been writing a fantastic (and, in our opinion, very catchy) collection of new songs for this year's planned album release – more on those soon. To raise some funds towards recording them, Gavin has a busy schedule of live gigs around the region.
He will be appearing regularly at the Green Park Brasserie in Bath throughout Spring 2012, with some superb players joining him for some great dining jazz.
20th Century Foxes are in high spirits and go to the movies on Good Friday – 6 April 2012, with exciting new dance act The Flaming Feathers joining the show! There'll be a host of vintage favourites from stage and screen, backed by the Foxes' smooth six-piece band, and good times guaranteed. Tickets are selling fast, so book now at www.chapelarts.org or www.bathboxoffice.org.uk
DON'T MISS IT!