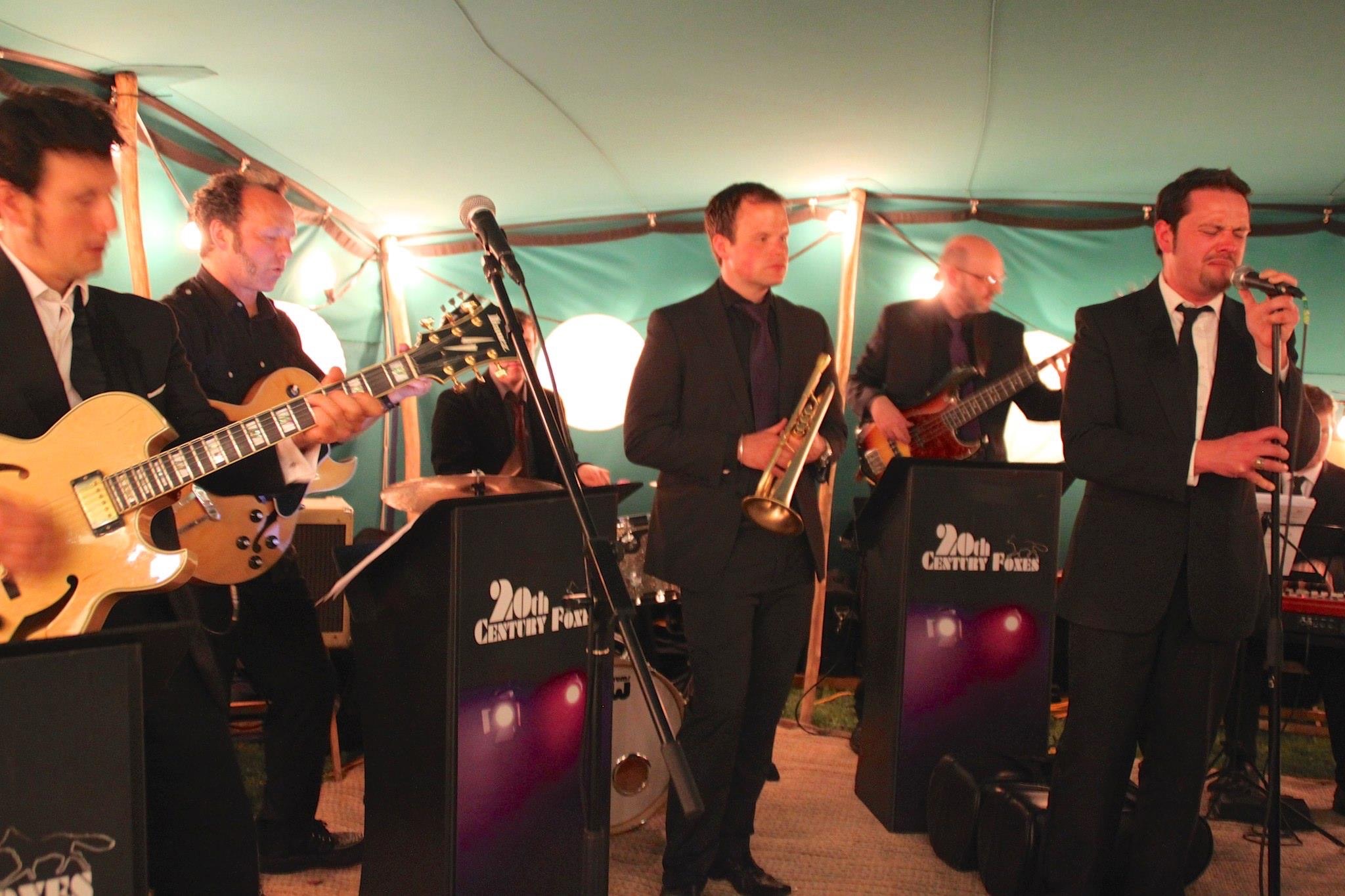 Blog , Upcoming Gigs
A Wedding To Remember!

Wedding entertainment can be such a lottery. Couples don't always know what they want and there are an awful lot of similar, standard dancefloor-filler 'function' bands out there… Only Foxes have the answer!
20th Century Foxes keep busy preparing new theatre shows, but nothing is more rewarding than making someone's wedding day a roaring success.
Foxes are in hot demand for wedding and corporate events that are truly unique, utterly compelling and absolutely unforgettable. Today we received this feedback from a recent wedding client.
"We booked the full Foxes band and they were absolutely perfect for our wedding at Orchardleigh. They had all our guests up dancing – even the really old ones – and I shared a very special moment dancing with my two young daughters as the Foxes belted out the Jungle book's 'I Wanna Be Like You'.
They transformed the place back to a late 1950s crooner club and the band all seemed to really enjoy playing together which our guests could see, and which created a great atmosphere. The whole act had a naturally organic feel and wasn't overly staged, although they where still very tight.
I couldn't recommend this band more, they're perfect for weddings and they even have a smart way of getting you out of the awkward first dance. If you budget can stretch to it book the full band with the three singers – you won't regret it!"
– Rory Hart, groom, March 2013
If you're thinking of having a party, wedding or event of any sort, get in touch: gavinlazarus55@gmail.com or call 07715 052 666
20th Century Foxes can provide bands of different sizes to suit all budgets and can tailor the event to suit you.
One thing is guaranteed: you won't be able to book another show like this!